On 18 October, the European Parliament voted down a motion to reject the proposed European Sustainability Reporting Standards (ESRS). The motion, brought forward by the European People's Party (EPP), was an attempt to scrap the key provisions which will govern how companies report sustainability practices under the Corporate Sustainability Reporting Directive (CSRD). The ESRS will now be formally adopted before the end of the year. Thus, from January 2024, private firms subject to the CSRD will be required to align their operations using the ESRS criteria, disclosing information accordingly by 2025.
Main components of the CSRD
The CSRD is a set of guidelines for EU and foreign firms to disclose their sustainability practices, detailing risks and impacts of climate change, business model, policies, strategies, and ESG factors. Companies must also disclose due diligence processes, risk assessments, management practices, adverse impacts on people and the environment, and relevant KPIs. The CSRD introduces assurance requirements to ensure the reliability and accuracy of reported sustainability information. It also emphasizes the need for companies to disclose information on ESG factors relevant to company operations, such as biodiversity, water and waste management, human rights, labor practices, anti-corruption measures, and diversity and inclusion.
The CSRD mandates EU firms to report on their sustainability if they meet at least two criteria: 1) achieving a net turnover of €40 million, 2) maintaining a balance sheet total of €20 million, 3) having an average of 250 employees during the financial year. Non-European companies with a net turnover exceeding €150 million must also comply, provided they have at least one subsidiary or branch with a net turnover exceeding €40 million within the EU. This Directive impacts around 50,000 companies, including a large number of SMEs.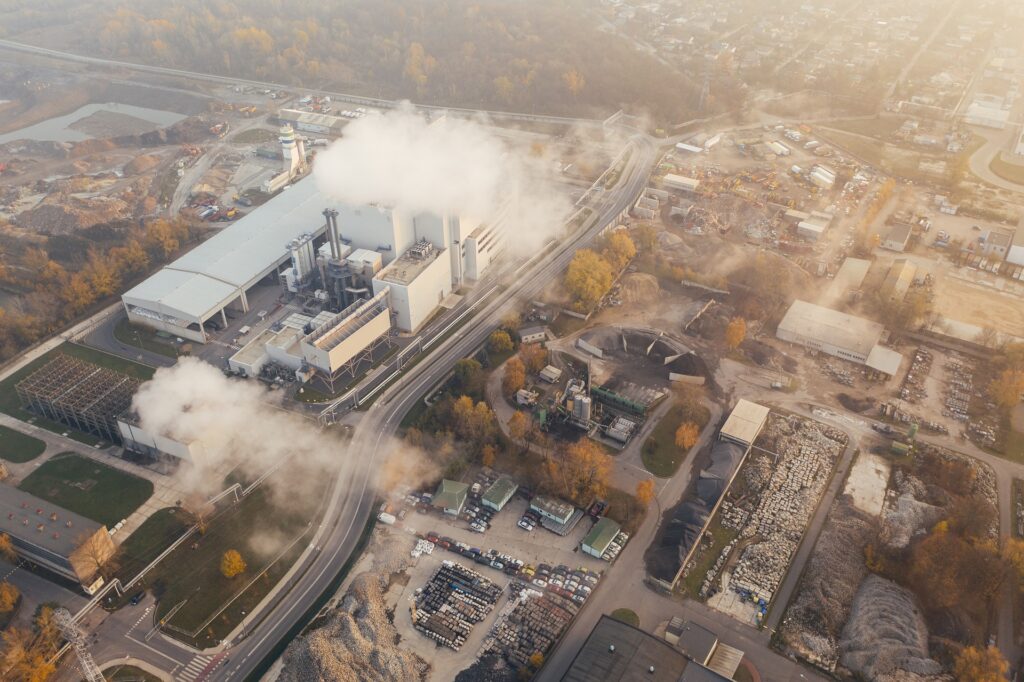 The CSRD seeks to make companies more transparent on their environmental footprint through the ESRS reporting framework. These standards were developed by a multi-stakeholder body of experts in the European Financial Reporting Advisory Group and adopted in July 2023. The standards reflect international reporting standards like those presented by the Global Reporting Initiative and the International Sustainability Standards Board. Ultimately, the aim is to create standard reporting obligations for companies across regions.
Corporate reporting within the Green Deal policy context
The EU's corporate reporting policies are supposed to play a pivotal role in the success of the EU Green Deal. By implementing stringent reporting standards, the EU aims to create a transparent environment where firms are compelled to disclose their environmental and social impacts. This, in turn, empowers investors with the necessary information to make informed decisions and direct their investments. Taking social and governance factors into account leads to long-term economic growth.
In April 2021, the EU Commission adopted a Sustainable Finance Package made of the EU Taxonomy Act, the CSRD, and six amending Delegated Acts. All together, these policies are designed to push private businesses to be more transparent when it comes to their climate impact.
Additionally, the EU Commission proposed a Directive on Corporate Sustainability Due Diligence (CSDD) in February 2022 that is currently being negotiated by the European Parliament and Council. In this Directive, environmental considerations are included alongside labour and human rights safeguards, to amplify the effect of EU climate and fundamental rights legislation. The policy framework of sustainable corporate reporting is underpinned by parallel initiatives like the Sustainable Products Initiative and the 'Fit for 55' Package.
Implications for governments
The imminent rollout of the ESRS carries several significant possible implications for EU governments.
Implementation: Governments in the EU and abroad may need to provide guidance and resources to help businesses understand and meet the reporting standards. This is a significant task, and governments must ensure that the transition to sustainable reporting is as smooth as possible for companies operating in their jurisdiction.
Evidence-Based Policy Development: Governments can leverage the wealth of data generated by the CSRD for evidence-based policy development. By analyzing the information provided by companies, governments can identify trends, challenges, and opportunities related to sustainability. This data can guide the creation of policies that address specific ESG issues or support broader sustainability goals. It enables governments to make informed decisions about where regulatory interventions or incentives are needed.

Linking competition policies to sustainable practices: Governments can promote competition policies that support businesses transitioning to sustainable practices. This may involve incentives, grants, or tax breaks for eco-friendly technologies or strong ESG performance. By fostering innovation and investment in sustainable sectors, governments can enhance global competitiveness of domestic companies. Integrating sustainability across policy areas can help to ensure coherence and synergy, connecting environmental regulations, tax incentives, and trade policies.

Non-EU compliance: Non-EU governments may need to address the impact of the ESRS and CSRD on domestic companies with subsidiaries or operations in the EU. These governments, recognizing the EU's influential role as a standard setter in environmental and sustainable policies, might need to develop policies and regulatory frameworks that ensure their companies comply with the reporting requirements, akin to the approach taken by the EU. Alternatively, non-EU governments may explore ways to ease the burden on their firms by facilitating compliance through policy-making or negotiations with EU authorities. In doing so, they may need to contemplate whether to adapt their own regulatory environments to align with the EU's standards or, at least consider the implications of not doing so.
Implications for private firms
The ESRS is especially relevant for private firms, whichever industry or sector they operate in.
Compliance: To comply with ESRS and CSRD, private firms must ensure that information reported is consistent with EU regulations, including the EU Taxonomy. The EU Taxonomy defines environmentally sustainable economic activities, with which private firms must align. Thus, firms may need to adjust their business practices, investments, and reporting methodologies to meet the EU's sustainability criteria. Achieving this alignment will help companies gain access to sustainable finance and demonstrate their commitment to ESG principles, which can enhance their reputation and access to investors.
Checking and meeting criteria: Private firms operating in the EU will need to thoroughly assess whether they meet the reporting criteria outlined in the ESRS and CSRD. It is crucial to determine whether the company falls within the scope of the reporting requirements, where ambiguity exists. Non-EU firms with substantial single market activity must also consider their subsidiary or branch presence in the EU. These firms should have robust financial and HR tracking systems in place to consistently monitor their eligibility for reporting.
Avoiding double disclosure efforts: Businesses benefit from the fact that the ESRS is aligned with international guidelines and standards. Private firms may thus focus on streamlining their reporting efforts and integrating ESG data into their existing financial reporting processes, reducing the burden of separate disclosures and optimising efficiency.
Preparation for an efficient implementation: Firms must proactively prepare for the efficient implementation of ESRS and CSRD. This involves dedicating resources and expertise to ensure the accurate and timely submission of sustainability reports. Additionally, they should invest in data collection and analysis systems to track and report on relevant sustainability metrics. Preparing well in advance will help firms meet reporting deadlines, avoid compliance issues, and reap the benefits of enhanced transparency and credibility.
In sum, the ESRS rollout has implications for EU governments, requiring that they ensure a smooth transition to sustainable reporting and use data for evidence-based policy development. They must also connect competitiveness policies to sustainability. Non-EU countries may address compliance and align regulations for their firms with EU-based subsidiaries. For private firms, compliance involves consistency with more EU regulations and assessing eligibility for reporting. Streamlining efforts and efficient preparation are also essential for accurate and timely reporting.